Dear friends we've decided to put together a special show on May 11th in London at the Scala.
Tickets will go on-sale January 14th at 9AM.
If you're not familiar with the Scala, it's a converted cinema with a rich history.
The venue has an amazing sound system, great sight lines and a friendly staff.
We're working hard to make this a special night and want to start off by offering you an opportunity to purchase tickets before they go on sale.
Starting TODAY at 12PM GMT we've made available a limited quantity of tickets that you can only buy directly from me as a part of a bundled package.
We'll be bundling the ticket with a limited edition (unisex) T-Shirt that I've illustrated and designed.
The design is to commemorate the London Scala show on May 11th, 2011.
Each T-Shirt is printed on 100% cotton cut and sew shirts.
The cut is a relaxed silhouette with a looser fit and scoop neck.
The feel of the fabric is exceptional.
This will be the only time you can purchase this T-Shirt, it will not be available for sale night of the show.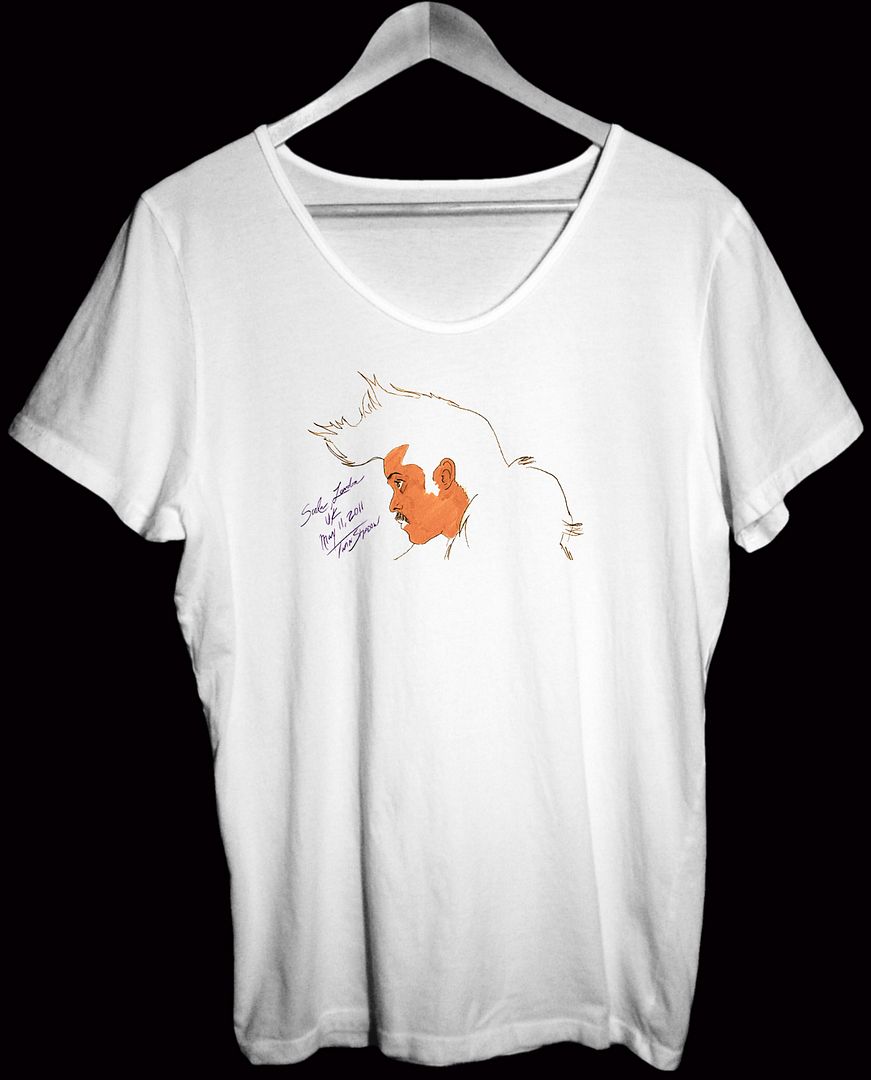 The cost of the Ticket and T-Shirt bundle is £20
(with NO additional ticketing or venue fees)
T-Shirts will be available for pickup at the merch table the night of the event and tickets at Will Call.